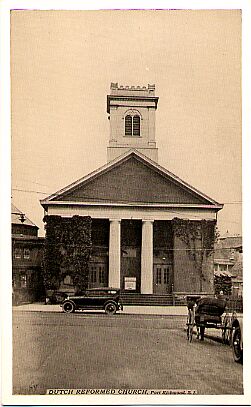 Port Richmond Dutch Reformed Church, built 1786; Circa 1920. Known as the "Rebel Church," the first church building was burned in the Revolution. Published by Lumitone Press Photo-Print, New York.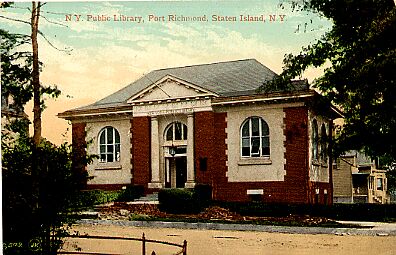 Port Richmond Library (a Carnegie library), 1908.
Published by Valentine & Sons, Great Britain.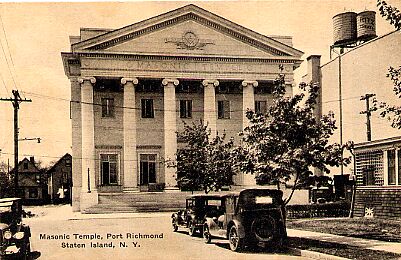 Masonic Temple (later CYO), Port Richmond, Circa 1920. Published by W.J. Grimshaw, West Brighton; Albertype, Brooklyn. Note Ritz Theatre water towers top right.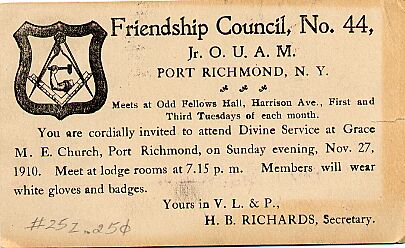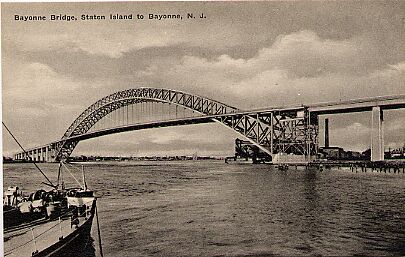 Bayonne Bridge, Elm Park, 1930s. Published by Weitzman's Photo Shop, Stapleton; Albertype, Brooklyn.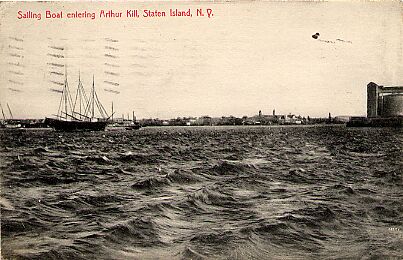 Sailing ship entering Arthur Kill, 1910. Published by Ferdinand Thoele, Jersey City.